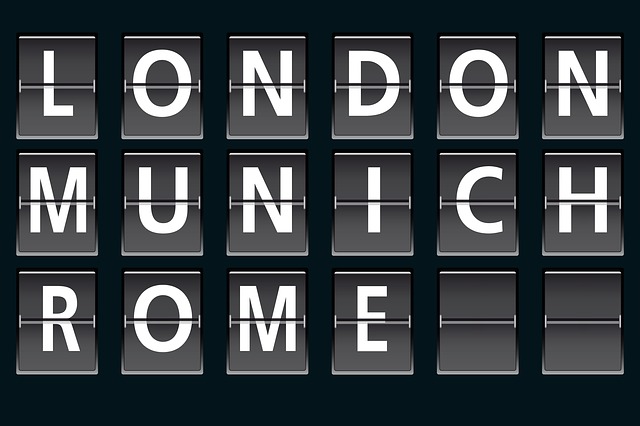 Crash Course for UK Inheritance Lawyers: Will Preparation for International Families and Expats. Obtaining Foreign Probate
Solicitors working in the field Wills & Probate, sooner rather than later, are faced with clients who own foreign assets, are married to non-British spouses or are sent abroad as expats by their employers. These international clients, in most circumstances, will rely on their Will to also cover their non-UK assets and to function in foreign jurisdictions, i.e. the Will must enable their executors or beneficiaries to efficiently obtain foreign probate. Some solicitors' answer to these client's expectations is: "An English Will only deals with English assets. Please make a separate Will to cover your assets in other jursidctions." Well, that's one way to go about it, but this is hardly the answer modern clients in a global work environment expect from their lawyer.
German Rechtsanwalt Bernhard Schmeilzl and English Solicitor Elissa Jelowicki specialise in British-German probate matters and in drafting Wills for international clients. For details see: International Wills and Estate Planning for British-German Families
Seminar for International Will & Probate Lawyers
In their seminar "Wills & Probate in Germany for British Lawyers", Bernhard and Elissa discuss the typical problems which often arise in international probate matters. Based on "what can go wrong" case studies within a German/British legal context, the speakers provide practical tips on how to avoid mayhem for clients with foreign assets by preparing a Will with an eye also to non-British jurisdictions, especially those jurisdictions which do not apply the concept of a personal representative (executor or administrator).
In particular, the presentation deals with how to:
Understand German Wills and Intestacy Rules
Make English Wills work in Germany
Access Foreign Assets: Is German Probate unavoidable?
Speed up Probate Procedure
Mitigate Inheritance Tax in both Countries
Deal with Contentious Probate
Expect lively presentations from probate practitioners with real life case studies and helpful checklists. For seminar dates please call +49 941 463 7070 or email to info (at) grafpartner.com.
– – –
The law firm Graf & Partners was established in 2003 and has many years of experience with British-German and US-German probate matters. If you wish us to advise or represent you in a German or cross border inheritance case please contact German solicitor Bernhard Schmeilzl, LL.M. (Leicester) at +49 941 463 7070