German Employee Vacation Rights are rather sacred
Becoming an employer in Germany can be a bit of a culture shock for foreign entrepreneurs, especially those coming from a more hire and fire oriented US jurisdiction. German labour law is highly regulated. We explained the rules regarding employee protection against dismissal here and described the risky issue of "Fictitious Self-Employment" here. Another fact, that many American or Asian employers can't get their head around is the amount of holidays German employees are entitled to. Here are the basics of statutory vacation entitlement in Germany:
Statutory minimum vacation (holiday entitlement) for employees in Germany is regulated by the Bundesurlaubsgesetz (Federal Labour Vacation Act). This mandatory minimum vacation is, however, less than it appears at first glance: Section 3 BUrlG states that the minimum amount of vacation per year is 24 work days. However, since "work days" is (for historic reasons) still defined as including Saturdays, in practice this means the statutory minimum is only 20 days if someone works a five-day-week, which pretty much everybody does nowadays. Therefore, the mandatory minimum of 20 days has in practical life no real relevance because most employers voluntarily grant more than that. Also, if the respective business/industry is regulated by collective trade agreements (union agreements) these collective labour agreements stipulate significantly more vacation days per year. In most cases (depending on age and duration of employment) between 26 and 30 days. This is the reason why most Germans do, in fact, have six weeks of vacation each year. And if you wish to hire a qualified employee he/she will simply expect you to grant annual vacation somewhere in that area.
In addition to this there are, of course, also "gesetzliche Feiertage", i.e. public holidays, the exact number of which differs from region to region, depending on whether the respective state is historically more catholic or more protestant. You can find a list of public holidays here.
If an employee is unable to go on vacation due to long term sickness, the employee remains entitled to take his or her vacation after he returns from sick leave, even if the employee does not return before the next calendar year has started. The German buzz words for this rule is: Urlaubsansprüche verfallen nicht.
In case you still consider being an employer in Germany, this posting explains how German employment agreements are drafted. Other articles on German labour law are available here and in the brochure "Living and Working in Europe"
More on German Labour Law, Employment Agreements, Contract Drafting and Employment related Litigation in Germany is available in the posts below and in the brochure "Living and Working in Europe"
Experts on German-British and German-American Legal Matters
Since 2003, the German law firm Graf Partners LLP with its headquarters in Munich specialises in British-German and US-German legal cases. Our German lawyers are fluent in English, have many years of practical experience with clients from Britiain and the USA and are part of a well established network of law, tax and accounting firms.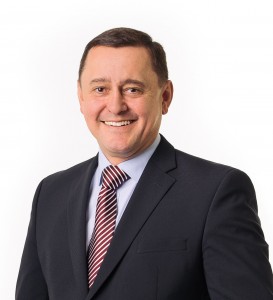 Managing partner Bernhard Schmeilzl was admitted as German Rechtsanwalt (attorney at law) to the Munich Bar in 2001 and specialises in international cases ever since, especially German-American and German-English commercial and probate cases. In addition to obtaining his German legal exams with distinction, he also graduated from the English University of Leicester where he obtained his Master of Laws degree in EU Commercial Law in 2003. But do not mistake Bernhard for a German lawyer who focuses merely on German-British legal matters.
In 2014, Graf Partners LLP has set up the international litigation department GP Chambers which focuses on providing professional litigation services to British and US-American clients, both on a commercial and a private client level. The Graf Partners litigation lawyers regularly appear before German law Courts throughout the country and provide specialist legal advice, support and advocacy services in all commercial and civil law matters, ranging from contract disputes, corporate litigation and employment, to damage claims, divorces and contentious probate. If you wish us to advise or represent you in a German or cross border case, or if you need an expert report on German law, please call +49 941 463 7070.