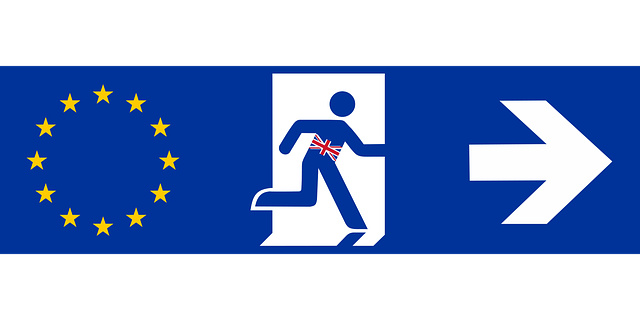 British SME's can avoid losing EU customers and business partners by creating a EU subsidiary. And they can get ahead of their British Competitors while doing it.
Brexit leaves many British businesses confused and scared about how and in which legal framework they will be able to continue to operate their business within the EU. Many of those businesses will merely wait and see what happens for many months or even years.
However, waiting can be dangerous: Your existing customers and business partners in Europe may be uncertain about whether they can still rely on you to provide the goods and services in the long run. Consequently, they may turn to non-UK suppliers to avoid risks (more on this here).
Use Brexit as a Chance to grow your European Business
This period of widespread paralysis and confusion gives you the opportunity to get ahead of your UK based fellow competitors by opening a branch office in Germany. This will ensure that you will be fully able to trade and to provide services throughout the entire European Union. Take away your customer's and supplier's fears by showing them that you are willing to fully "go Europe" in spite of Brexit.
Secure your EU Business Foothold by establishing a German Subsidiary now
So, if you are already doing business with customers in EU countries or have considered to expand your business abroad: Now is the time to speed matters up in order not to lose scared EU customers. Germany, as the strongest economy within the EU, a very business friendly legal and tax system and its central location within the European continent, is the natural choice for creating a subsidiary or a branch office.
What are the Options avaliable to quickly set up a Business in Germany?
Pre-Brexit, you basically had three options to create a business foothold in Germany: (i) set up a real German Company, (ii) register a Branch Office of an existing UK Company, or (iii) register a mere Representative Office (unselbständige Zweigstelle).
Now, after the Brexit vote, if you wish to avoid any legal uncertainties, the best choice to establish a business on European territory is the formation of an actual Germany company, preferrably a German Limited Liability Company, called Gesellschaft mit beschränkter Haftung (GmbH). Or, of course the acquisition of or merger with an existing German company.
More on the technicalities here:
.
Who can be Shareholder and Company Director?
You may decide to set up the German business either as a subsidiary company of an existing UK company or as an independent legal entity which is owned by private individuals as shareholders. This decision is mostly tax driven.
Please note that according to German law the minimum share capital requirement for a real GmbH is 25,000 Euros and the shareholder(s) must pay in at least half of that amount right away, since the company will only be registered once at least 50% of the minimum share capital has been transferred onto the German bank account of the new company. So opening a bank account is inevitably part of the company formation process.
Please also note that the company must have a managing director who is either a national of a European Union country or has a German work permit. In case you wish us to provide someone who can act as director (Geschäftsführer) for the German company, this is, in principle, possible, but please understand that this director has full access to the company account and can obligate the company. Also, this person is personally liable towards the German authorities for compliance with all German laws, in particular with the director is liable for payment of taxes and social security obligations. So please understand that if such services are required from a German (interim) manager, that person will want to know what he is getting himself into and will demand to obtain detailed information on what the business of the company would be and for how long the services of a German company director are required. If it is just for the initial setup period of about 3-6 months, it is usually not a problem to find someone. In case you are looking for a long term manager from Germany, we may be able to help with that too.
For our British corporate clients, we usually draft the company formation documents in bilingual versions (English / German) to avoid the need for certified translations later on. We also employ or recommend German notaries who are fluent in English and are capable to recording the necessary resolutions and drafting the required deeds in English.
If the German subsidiary has only a single shareholder (be it a private person or a British company) the German company statutes can be kept very basic and lean. Should, later on, there be more than one shareholder, the statutes will have to be amended to provide for rules how to deal in case of potential conflicts between the shareholders. If the shareholder is a UK company, the German notary will need to be provided with certified and legalised (i.e. apostilled) copies of the following corporate documents, because these documents will need to be sent to the German Company Register together with the deeds:
certificate of incorporation
articles of association
memorandum of association
certificate of good standing
You can either use a UK notary to obtain this or apply directly, see here https://www.gov.uk/government/organisations/companies-house/about/about-our-services#certified-copies-and-certificates and here https://www.gov.uk/get-document-legalised.
Is the German Mini GmbH an Option?
Some British business clients have heard about the so called German "Unternehmergesellschaft", which is commonly referred to in Germany as Mini-GmbH (having nothing to do with the car brand of the same name). This was introduced by the German legislator to fend off the at that time increasing use of the English limited liability company by German businessmen. We do, however, strongly discourage our clients from establishing only a Mini-GmbH, because in real German business life such a Mini-GmbH is simply not being taken seriously. Virtually every business partner, bank, potential customer or supplier will immediately assume that the shareholder does not have any money, because he was not even able to come up with the required miminum capital of EUR 12.5k to register a "proper" German GmbH. We therefore urgently recommend to establish a "real" GmbH. Especially since the Mini-GmbH is only an interim stage anyhow, because according to German law every Mini-GmbH must become a real GmbH eventually. Therefore, the shareholders of a Mini GmbH are not allowed to receive dividends until the full share capital of EUR 25k is accrued. In short: A serious businessman would not consider the Mini-GmbH to be a relevant option. Furthermore, a Mini-GmbH is under more scrutiny from the German tax authorities.
The formation procedure (see the above checklist) is identical whether you chose a Mini-GmbH or a real GmbH. The entire formation and registration process can be planned, organised and executed by our firm of British and German lawyers. Depending on the complexity (number of shareholders, natural persons or foreign companies etc.) the time to be spent on such a project is usually between six to 20 hours. Very roughly, the costs to establish a German limited liability company is around 2,000 to 4,000 Euro plus disbursements for notaries, legalisation of documents, translations and German Companies House fees.
In case you decide to "go Europe" in spite of Brexit, we will be happy to help grow your British business on the Continent. Keep calm and keep doing business with(in) Europe!
– – – –
The law firm Graf & Partners and its German-English litigation department GP Chambers was established in 2003 and has many years of experience with British-German and US-German business and corporate matters, including the representation of clients in M&A transactions. If you wish us to advise or represent you please call German business lawyer Bernhard Schmeilzl, LL.M. (Leicester) or Munich based English solicitor Elissa Jelowicki on +49 941 463 7070.