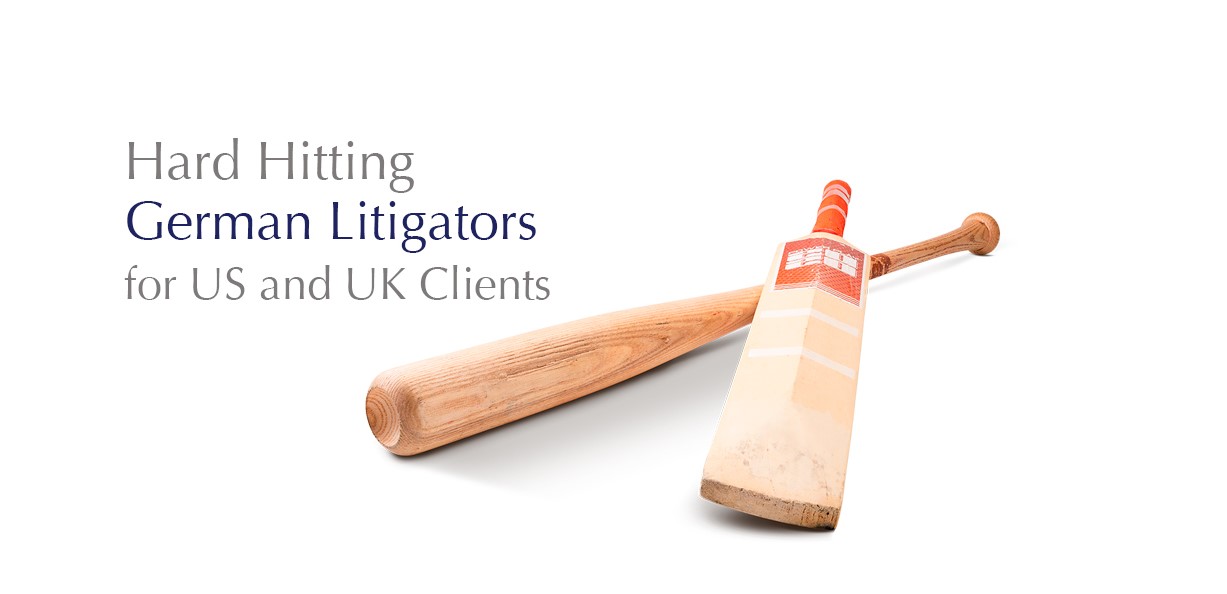 Typical Misconceptions about Civil Litigation in Germany
Since Brexit, less German companies are willing to accept English law to govern their business relationships with UK trading partners. As a consequence, if things go sour between the parties, UK businesses may find themselves in a German legal dispute.
German Civil Procedure Rules permit immediate Court Action
In this situation, many British company directors and their solicitors make the same mistake: They assume that a German civil lawsuit will somehow be similar to what they know from the UK. WRONG!
And the culture shock usually hits them early on, because the English managers and their solicitors will wait for a formal Pre-Action Protocol letter from the German opponent. Well, they can wait until they are blue in the face because there is no such Pre Action Protocol requirement under German Civil Procedure Rules. Instead, civil proceedings can be – and often are – issued within just a few days if the claimant feels like it. More on this here.
Disclosure. What disclosure?
What you can also forget about is the concept of disclosure. Under German law, it is the rare exception to the rule that one party is obligated to disclose information from their own sphere to the opponent. Many a German lawsuit with merit is therefore lost simply because the claimant was unable to prove their case due to lack of documents. The burden of proof issue is thus of much higher importance in a German court of law.
Visit our Expert Law Blog on German Civil Litigation
The above issues of pre-action requirements and disclosure are just two examples. The list of significant procedural differences between litigation in the US, the UK and in Germany goes on.
So, if UK solicitors or trial lawyers in the USA do not prepare their clients for these different rules in time, the non German client will have a severe strategic disadvantage. German litigation is simply a very different ballgame. Since 2003, German law firm Graf & Partners specialises in providing legal advice and litigation services to British and American clients. Our international litigation lawyers run the leading expert law blog on German civil litigation rules in English language: www.GermanCivilProcedure.com
Our litigation lawyers appear before German law Courts throughout the country and provide specialist legal advice, support and advocacy services in all commercial and high profile civil law matters, ranging from contract disputes, corporate litigation and employment, to high profile damage claims and contentious probate. If you need advice or legal representation in a German or cross border case, call +49 941 463 7070.