… is something we explain to our UK and US clients for more than 20 years now. Our German commercial litigation boutique specialises in advising and representing British and American businesses in civil and commercial courts throughout Germany. More on the German court system here. 
In a German courtroom, pretty much everything is different!
If you are a British or American litigator dealing with a German civil lawsuit: Forget everything you think you know about civil litigation. German Civil Procedure Rules are not just "somewhat different". Instead, it is an entirely dfferent sports.
Here is a list of things you may be used to which do NOT exist under German Civil Procedure Rules: There is no jury, no pre-action protocol, no disclosure, no pre-trial discovery and no cross-examination of witnesses or experts.
Know the Rules. Adapt Your Litigation Strategy.
And these are just some examples. The full list of differences is much longer. Thus, if you or your client are faced with a civil lawsuit in Germany, you better be prepared for an entirely different set of rules as well as litigation strategy.
To prepare you and your client for what awaits you in a German court of law, we have written this short guide about the basics of German CPR. Learn how to prepare for and how to win German lawsuits.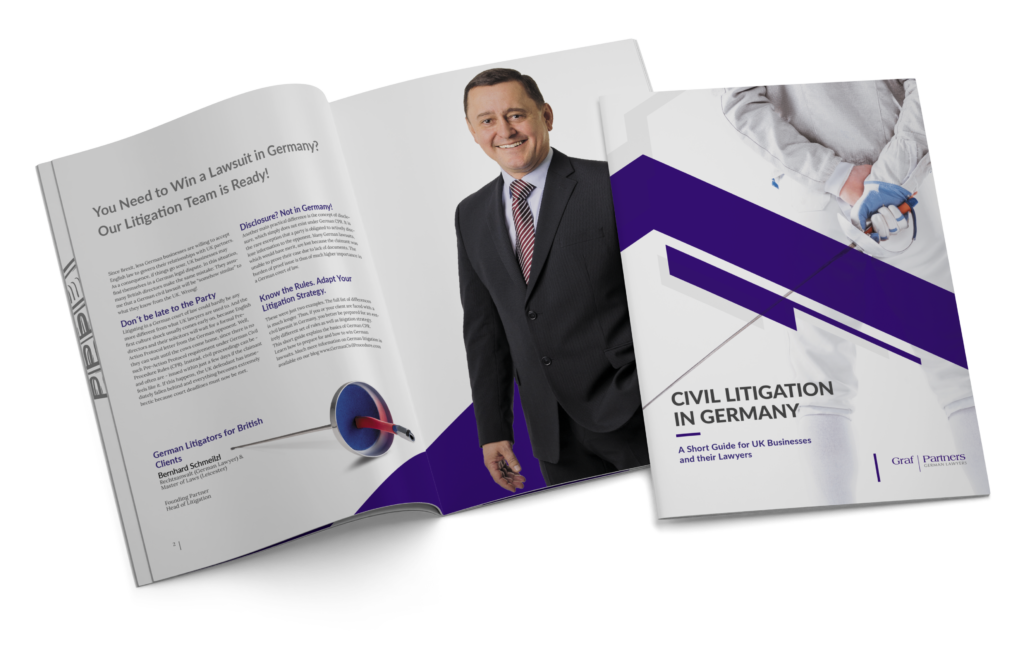 In this brand new brochure "Short Guide to Civil Litigation in Germany", we explain the basics of commercial litigation under German Civil Procedure Rules. After 20 years of experience in international litigation, working mainly for British and American clients, we are well aware of the typical misconceptions held by UK and US business owners and their lawyers. These misconceptions result in poor litigation strategy and – eventually – lost cases in German courts of law. Simply ask for your free copy by dropping us an email or a LinkedIn message.
For those who want to dig even deeper into German civil procedure rules, visit our blog: www.germancivilprocedure.com and our youtube channel: