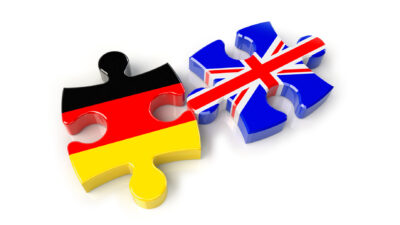 Experts in Anglo-German Law
The German law office Graf & Partners provides legal advice on German civil and commercial law matters for English speaking clients since 2003. The Bavaria based lawyer team around co-founder and managing partner Bernhard Schmeilzl specialises in German-British civil litigation, commercial and corporate law, international probate cases and estate planning.
German Civil Litigation Experts
With more than 20 years of courtroom experience under his belt, Bernhard is a renowned German civil litigator and highly recommended arbitrator. His track record includes a recent EUR 26.5m lawsuit between an English claimant and a German manufacturer, more here
Bernhard regularly lectures US and UK lawyers on German civil procedure rules and is the editor of the expert law blog on German civil litigation in English language www.GermanCivilProcedure.com
He also has a strong background in estate planning and family office management. Among his clients are many international families, high-net individuals, professional athletes and entertainers. He has contributed hundreds of posts to the leading blog on British-German legal matters www.crosschannellawyers.com
German Desk in London 
Through their long standing relationship with Buckles Solicitors LLP, they offer legal advice and support to businesses and individuals on a range of cross border issues, whether your business is based in Germany or the UK.  The two law firms are well placed to provide help with Anglo-German mergers and acquisitions, joint ventures and corporate restructuring of international businesses.
Cross Channel Lawyers is the law blog of Graf & Partners LLP, a German law office which specialises in German-British and German-American legal issues since 2003. If you consider to instruct Graf & Partners in a German or cross border legal matter, please feel free to send an email or call us on +49 941 463 7070. Information on how to instruct Graf & Partners is available here.