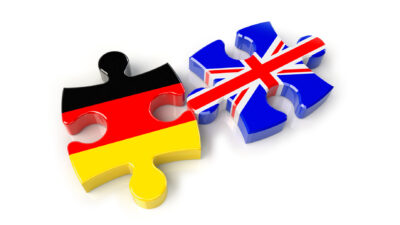 GP Law – Leading Anglo-German Litigation Lawyers since 2003
British-German dispute resolution has been the focus of Graf Legal LLP ever since the firm was established by litigation experts Birgit Graf and Bernhard Schmeilzl about 20 years ago.
Based in the south of Germany, with offices in Munich and Regensburg, we provide English speaking clients with bespoke advice in commercial and high profile private client litigation cases throughout Germany.
Head litigator Bernhard Schmeizl has more than 20 years of courtroom experience under his belt. He has read German civil and civil procedure law in Munich and Erding. In addition, he runs three leading law blogs on German civil litigation, German probate proceedings and UK-German commercial law.
He is the author of the German language textbook on English Civil Litigation and frequently lectures in Anglo-German commercial disputes.
In his brand new brochure "Short Guide to Civil Litigation in Germany – 2021", Bernhard Schmeilzl explains the basics of commercial litigation under German Civil Procedure Rules. Order your free copy by sending an email to: info@grafpartner.com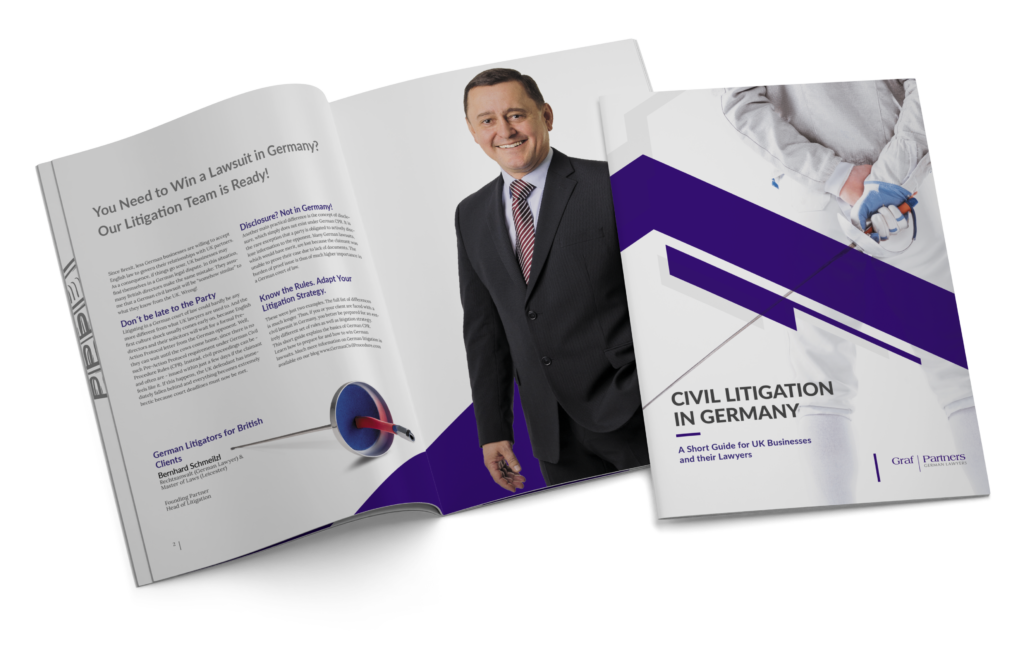 For those who want to dig even deeper into German civil procedure rules, visit our blog: www.germancivilprocedure.com and our youtube channel: